Everyone who likes to thrift has one: an obsession. For me, there are many obsessions (yep… obsessive thrifter raises her hand). But one of them is Catherineholm enamelware. I do not own a single Catherineholm item, but I am still waiting for the perfect find. I saw many online but then it's all so expensive. So that's a definite no-go for me.
Cathrineholm, enamel cookware, is designed by Norwegian Grete Prytz Kittelsen.
The above picture is taken by Molly inside her thriftstore. Wowza! I cannot think of what I would have done if I entered a thrift shop filled with so many lovely kitchenware. I am not the only fanatic who loves Catherine Holm (or should I say Catherineholm – I really do not know). On Etsy you find multiple prints with Catherinholm images on them. They are cute and have a retro feel to them.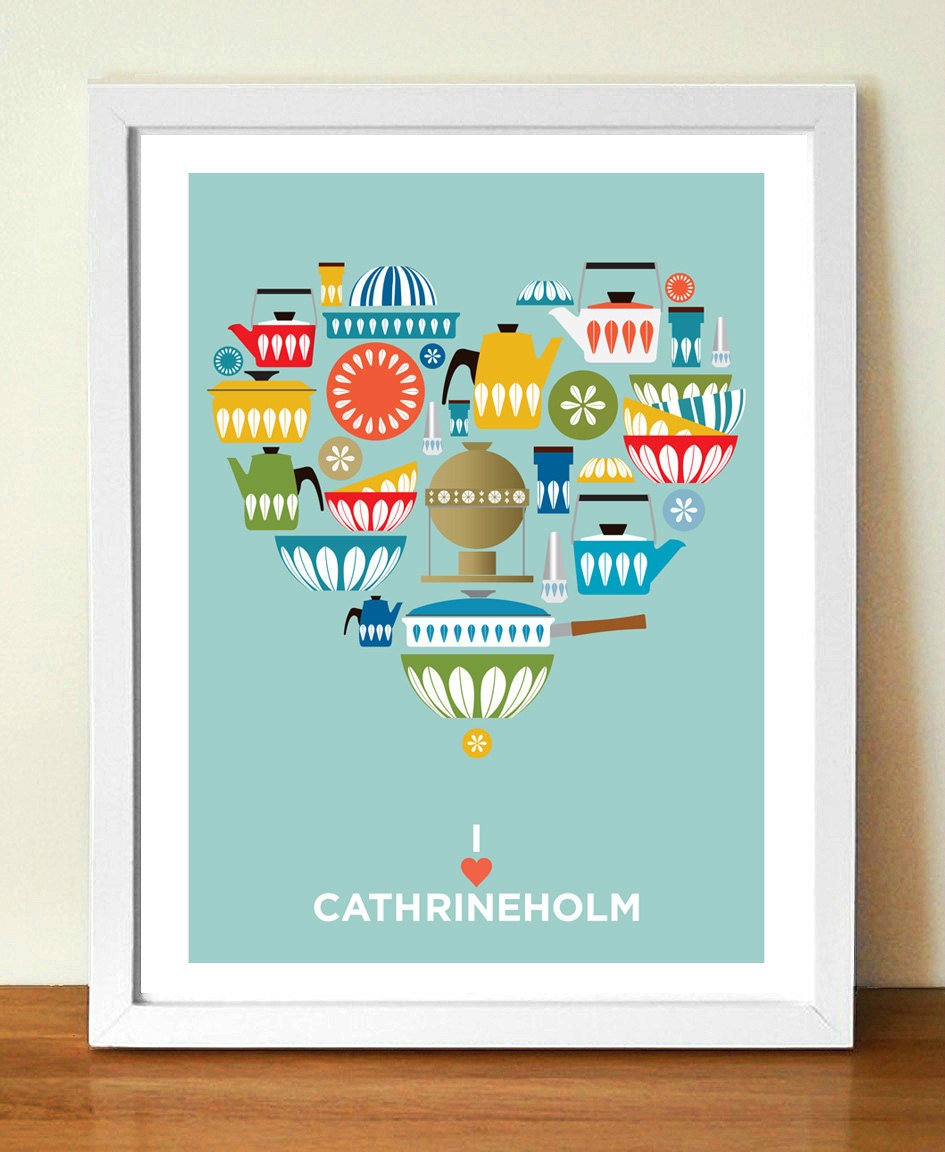 Sources from the lovely images seen in this blogpost:
1 | 2 | 3 | 4 | 5 | 6